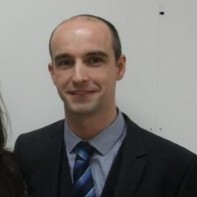 Councillor Dessie Sheils has topped a weekend poll run on the Highland Radio website which asked the question, it the election were today - who would get your first preference.
Over one thousand people took part in the poll which ran from Friday until Monday morning.
The Independent General Election candidate topped the poll with 32% of the vote followed by another Independent, Tim Jackson, who secured 18% of votes.
Sinn Fein's Pearse Doherty was third with 15% with Fianna Fail's Charlie McConalogue and Sinn Fein's Padraig MacLochlainn tied on 8%
Pat the Cope Gallagher received 4% of the vote as did Independent Thomas Pringle while Fine Gael's Joe McHugh secured 3%.
The poll is not scientific and may only represent which candidate (and their supporters) is more active online!
We will run another online poll next weekend to see who is up, and who is down. Thanks to everyone who took part.
Dessie Shiels - Ind 32%
Pearse Doherty - SF 15%
Thomas Pringle - Ind 4%
Joe McHugh - FG 3%
Pat the Cope Gallagher - FF 4%
Paddy Harte - FG 2%
Paula Flannagan - Greens 0%
Charlie McConalogue - FF 8%
Niamh Kennedy - Ind 1%
Tim Jackson - Ind 18%
Ian McGarvey - Ind 0%
Gary Doherty - SF 3%
Padraig MacLochlainn - SF 8%
Frank McBrearty - Ind 1%
I won't vote 1%
I'll spoil my vote 1%