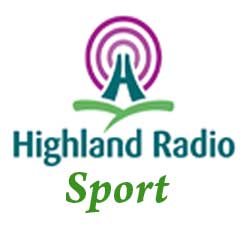 Coming up on today's Highland Radio Sunday Sport show, we have live commentary with Oisin Kelly and Brendan Devenney as Donegal face Cork in Ballyshannon.
Donegal and Cork both had big victories last weekend in their opening National Football League Division 1 fixtures.
Also in GAA football, Galway and Tyrone are unbeaten in Division 2 and they meet today at Pearse Stadium in Salthill, from where we will have updates and Reaction with Francis Mooney.
In the Ladies' National Football League, unbeaten Donegal take on Laois in Moville. Siobhan Coyle follows the action.
We will also have updates and reaction of the first Irish Tarmac Rally Championship 2016 from Gerry Murphy, who is at the Galway International Rally.
In Rugby, Ireland takes on Wales in the Six Nations Championship. Alex Mc Donald reports live from the Aviva Stadium.
There is a busy Ulster Senior League programme today and Niall Callaghan will be providing half-time and full-time reports for Highland Radio Sport.
We will also have full-time scores from the Donegal and Inishowen leagues.
In Athletics, Patsy McGonagle reports on the AAI Indoor Games from Athlone.
In boxing, fighter Tyrone McCullagh will be on air as he celebrates winning his third professional fight last night in Belfast.