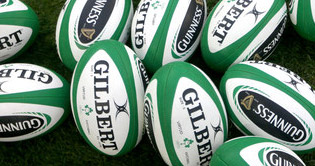 Ireland Women's head coach Tom Tierney has announced his side to host Wales in the Six Nations at Donnybrook on Saturday.
Larissa Muldoon is the only Donegal starter, The Cappry girl is at scrum half while Nora Stapleton is among the replacements.
There's three uncapped in the squad - winger Elise O'Byrne-White and hooker Zoe Grattage will both start while flanker Ciara Griffin is named on the bench.
15. Niamh Briggs (UL Bohemians/Munster) (capt)
14. Elise O'Byrne White (Old Belvedere/Leinster) *
13. Aine Donnelly (Cill Dara/Leinster)
12. Sene Naoupu (Galwegians/Connacht)
11. Mairead Coyne (Galwegians/Connacht)
10. Nikki Caughey (Railway Union/Ulster)
9. Larissa Muldoon (Skewen)
1. Ailis Egan (Old Belvedere/Leinster)
2. Zoe Grattage (Tralee/Munster) *
3. Ruth O'Reilly (Galwegians/Connacht)
4. Sophie Spence (Old Belvedere/Leinster)
5. Marie Louise Reilly (Old Belvedere/Leinster)
6. Paula Fitzpatrick (Toulouse)
7. Claire Molloy (Bristol)
8. Heather O'Brien (Toulouse)
Replacements:
16. Cliodhna Moloney (Railway Union/Leinster)
17. Lindsay Peat (Railway Union/Leinster)
18. Fiona Reidy (UL Bohemians/Munster)
19. Ciara Cooney (Railway Union/Leinster)
20. Ciara Griffin (Tralee/Munster) *
21. Mary Healy (Galwegians/Connacht)
22. Nora Stapleton (Old Belvedere/Leinster)