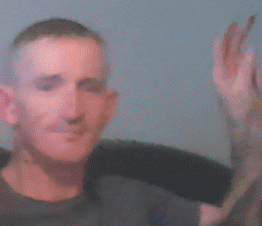 The search for 39 year old Sean 'Smurf' Diver, who has been missing from Strabane since Wednesday has been extended into Donegal after a potential sighting in Donegal.
The 39-year-old was last seen on Townsend Street in Strabane on Wednesday evening, snd police in the town have been concentrating their search on the River Mourne afer a man was seen falling in to the river that night.
However, it's now emerged a man fitting Mr Diver's description was seen at the Old Railway Bridge in the Porthall area of Lifford at around 8.30 on Thursday morning.
He is described as being 5'7" in height, of slim build and with dark brown hair.
Anyone in the Lifford or wider Donegal area with information is asked to call 048 90 650 222 and ask for PSNI Strabane.