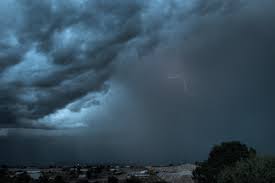 At this stage most ESB customers in Donegal have had their power restored with the exception of 1659 in Milford, 76 in Donegal and 41 in Stranorlar.
High winds and heavy rain hit many parts of the country overnight - with gusts of up to 130 kilometres per hour.
The North, West and East coasts are the worst affected - although no severe damage has been reported so far but the Blaney Bridge in Fanad & the Foyle Bridge in Derry are closed due to high winds.
Forecaster David Rogers says while we have had a number of storms this winter - there is no need for panic: