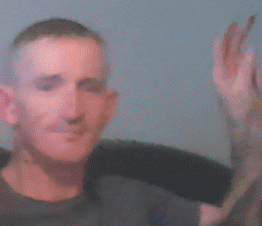 Police in Strabane are currently trying to locate missing man Sean 'Smurf' Diver and he may be in Donegal.
The 39 year old was last seen in Townsend Street in Strabane on the evening of Wednesday 27 January 2016 however police have since received a report that a person matching his description may have been spotted at the old railway bridge in the area of Porthall, Lifford at approximately 8:30am on Thursday 28 January.
Sean is described as 5'7 in height, slim build, with dark brown hair. He has a tattoo on each side of his neck saying 'mum' and 'dad'.
Anyone with information is asked to call gardai or the police.