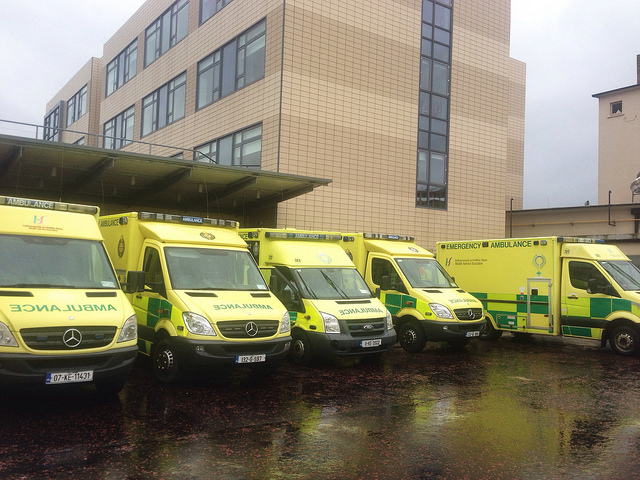 Members of the Communication Workers' Union in the 999 call centre in Ballyshannon are to be balloted - calling for dignity and respect.
The CWU says it's members across the country have asked their employer, Conduit Global, several times for a meeting to discuss a range of issues.
Last week Conduit issued a new policy restricting toilet breaks to a total of 19 minutes in a 12 hour shift - and only after reporting to management.
CWU Spokesman Ian McArdle says staff have been treated appealingly:
The CWU allegations have been rejected by Conduit Global who issues the following press release on Friday evening:
As highlighted in our press releases this week, there is no 'toilet break' policy at our three centres.
As we manage over 5,000 emergency calls each day, there is a policy to ensure that none of these vital calls go unanswered so we need to cover any off phone time to ensure we always have the right number of staff to serve the vital emergency service.
This allows employees to have short, frequent breaks away from their visual display screen and stretch their legs as well.
Conduit Global and its employees have held a number of engagement sessions this week and will hold additional employee engagement sessions in all three centres next week, so we may listen to our employees concerns and ideas. We are using this feedback to review our policies and understand what remedies should be put in place to improve and adapt the working environment.
This shows that we are committed to a positive work environment and an open dialogue with our employees to meet their needs and those of the customers and citizens we serve whilst providing a life-critical service in the most effective, efficient, professional manner that we can.
We are engaged with and care about our employees and they are their own best voice as representatives as opposed to a small number of union organisers."