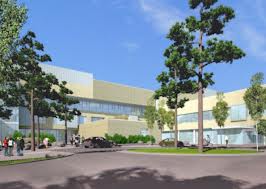 The development of the North West Radiotherapy Unit at Altnagelvin Hospital is continuing on schedule, with the manager of the unit saying they remain confident that the service will be up and running by the end of this year.
Una Cardin says construction work is almost completed, and discussions with hospitals and doctors south of the border are at an advanced stage.
Over 200 people will work at the centre, and recruitment is already underway.
Una Cardin says everything is on schedule.........