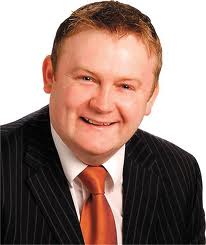 It's been confirmed the Letterkenny town Centre project will be ending later this month due to lack of funding with Town Manager Dessie Larkin also leaving his role.
Mr Larkin, former Mayor of Donegal County Council took on the position 18 months ago.
The project centred on revitalising the Main Street area of Letterkenny however, the council has not included funding for the project to continue in its budget for 2016 and therefore it cannot continue.
Dessie Larkin says it's a blow for many retailers in the area: