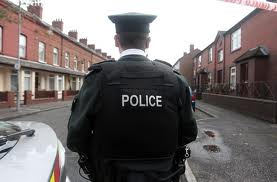 Police in Derry are investigating an incident at a house in the Bluebell Gardens area where a firework was thrown through a letterbox.
The incident occurred in the early hours of Saturday morning but details are only emerging now.
It was reported to police that at around 4am on Saturday morning, a firework was placed through the letterbox of a house, and set off.
Damage was caused inside the house but the elderly female resident was not injured.
Enquiries into the incident are ongoing and police are asking  anyone with any information to contact police at Strand Road on 101 or Crimestoppers anonymously on 0800 555 111."