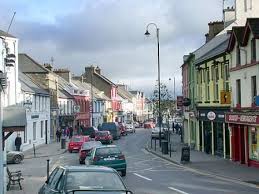 Donegal County Council has rejected the proposed demolition of the iconic Ritz Cinema in Ballybofey under the grounds of "its architectural and social value".
An application lodged in October by the local Butt Hall Committee to have the landmark demolished was met with heavy criticism, sparking an online petition which has since gained over half of the signatures needed to appeal the proposed demolition.
The 'Save The Ritz' Campaign now say the ball is very firmly in the Butt Hall Committees court and Donegal County Council and are calling on the Butt Hall Committee to hold a meeting.
Councillor Patrick McGowan says as it stands, the building would take millions to restore and as far as he's aware no funding has been made available: