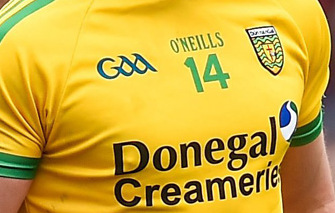 Donegal were narrowly defeated by Fermanagh in the U21 North West Tournament, played at Ballyshannon.
The final score was Donegal 1-6, Fermanagh 2-4.
At half time, Donegal led 3 points to Fermanagh's 2 points, with Cian Mulligan getting the goal for Donegal in the second half.
In their opening game, Donegal beat Sligo and Fermanagh lost to Mayo.
Donegal manager Declan Bonner spoke to Highland Radio's Tom Comack after the game.