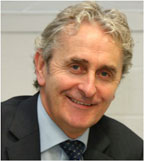 As speculation continues over who will be Junior Minister Joe Mc Hugh's running mate in the General Election, its understood a decision may be made when the party's National Executive meets tomorrow in Dublin.
There has been speculation that Deputy Dinny Mc Ginley will revisit his decision to retire, and last night, the Donegal News reported that Paddy Harte Junior, who chaired The Gathering committee in Donegal three years ago may be nominated.
Mr Harte told Highland Radio News this morning that he has had discussions with Fine Gael on three or four occasions since September, saying that he was approached by them, and at no point did he seek a nomination.
He said that the discussions were informal, and no specific offers were made. In the event that he is offered a nomination, he has not yet decided whether or not he will accept.