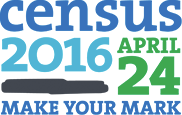 The Central Statistics Office is looking to recruit 4,600 people to distribute and collect forms for this year's census, 180 of them in Donegal.
The application process is open at census.ie from 9 o'clock this morning until this Friday the 8th of January, but there is a cap on the number of applications which will be accepted, so people are being urged to apply early.
The contract will be for 10 weeks, with potential earnings of just under €2,500.
Deirdre Cullen is Head Statistician with the CSO...........