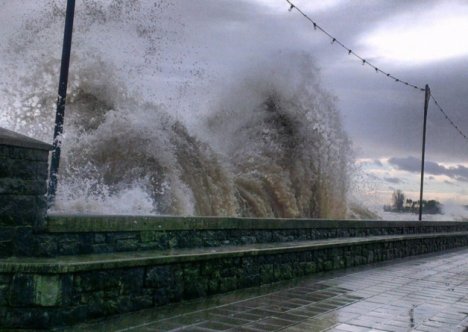 There has been widespread flooding and power outages across the country as Storm Frank continues to wreak havoc.
The Atlantic coast has been among the worst affected - with 70 millimetres of rain and gusts of up to 120 kilometres per hour.
In Donegal there are reports of surface water and debris on roads. Many were without power for a time last evening but the ESB has just 17 properties without power in the Cullion area of Letterkenny.
Met Éireann forecaster Joan Blackburn, says wind and rain should finally ease later today: