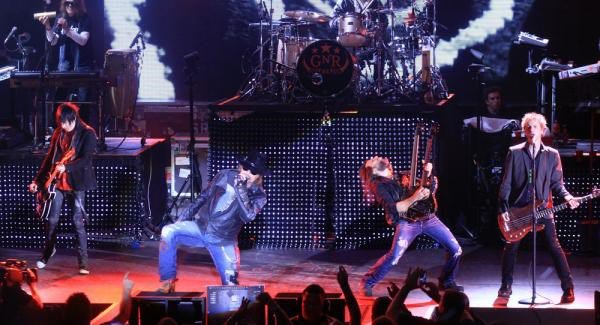 Guns N' Roses are set to reunite to headline Coachella Festival.
The legendary group's founding members Axl Rose and Slash are reportedly planning on performing together at the popular Coachella Music & Arts Festival in Indio, California next April.
The band are also said to be planning a huge stadium tour across up to 25 North American cities over the summer and are hoping to be one of the first groups to perform at the new Las Vegas Arena.
Tickets for the highly anticipated shows are expected to reach up to $275 each, Billboard reports.
If it goes ahead, members Axl Rose and Slash will play together for the first time in 12 years.
Meanwhile, guitarist Richard Fortus previously revealed the band's future was "up in the air".
He said: "The current state of Guns N' Roses is pretty up in the air. The last I heard they wanted to finish up the recordings that we have and put them out next year and start touring. But it has been a while since I've heard from anybody in that camp as far as management or
Axl. So I really don't know."