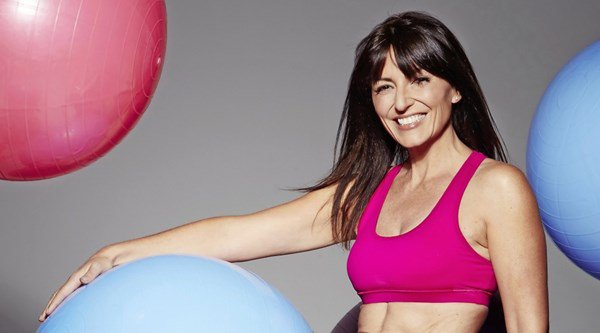 Davina McCall has topped a list of the most body-positive women in the world this year.
The TV presenter took the top spot in Heat magazine's inaugural Fit List.
Commenting on the accolade, she said: "I'm really proud, and what a great list to be top of. The idea that I might inspire anybody to lead a healthier life makes me very happy. I think it's probably one of the things I'm proudest of in my career."
The TV presenter works out approximately three times a week with a mix of exercises.
"As a 48-year-old mum-of-three who works hard at being healthy and happy, I wanted to show Heat's readers what my body really looks like – no air brushing, just a smile. Fitness means confidence – it's that simple."
Heat's editor Suzy Cox added: "The Heat Fit List is a celebration of our celebrity body heroes – the women with the healthiest attitudes to their bodies in showbiz. It was incredibly important to me that the woman we shot for Heat's cover didn't want her image to be altered – to give women everywhere serious fitness inspiration."
"Davina embodies what you can realistically achieve if you know happiness is as much about living a healthy life as loving the body you've got."
The Heat Fit List was compiled by a panel of industry experts who based their results on the celebrities who are queens of body confidence.
Pop princess Ellie Goulding, 28, takes second place and Millie Mackintosh is in at number four.
Elsewhere in the top 30, Good Morning Britain's Susanna Reid, 44, is at number 27.
In addition to reaching the final of Strictly Come Dancing in 2013, Susanna has completed the London Marathon.
The 2015 Fit List Top Ten as compiled by Heat magazine.
1. Davina McCall, 48
2. Ellie Goulding, 28
3. Lena Dunham, 29