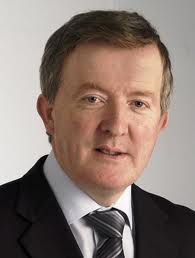 Fine Gael's Director of Elections says a "good old pow wow" solved the dispute between the party and TD John Perry in the Sligio Leitrim constituency, which also includes a swathe of South Donegal.
Fine Gael yesterday agreed to add the outgoing TD to its candidate list after withdrawing its defence in a High Court case.
Brian Hayes refused to be drawn on who will pay the legal costs - and says Deputy Perry was never actually turned down by the party.
The Dublin MEP says Fine Gael must learn lessons from this case............
However, Mr Perry says that's not the impression he was left with in his recent dealings with Brian Hayes............