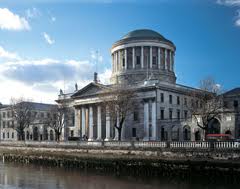 The Court of Appeal has upheld a ruling that a former Irish dancing teacher in Donegal ordered to pay €400,000 compensation to a former pupil he had sexually abused had wrongly transferred property into his wife's name .
The Court of Appeal yesterday dismissed Michael Quigley's appeal against a previous High Court finding that the transfer of the family home and another property to his wife Alice should be set aside as fraudulent. It also awarded costs against him.
However, a stay has been put on the the order until February to allow the Quigleys consider whether they wish to appeal to the Supreme Court.
In 1993, Dana Doherty, now 44, made a complaint to gardai alleging when she was aged between 12 and 19, she had been abused by Michael Quigley, now 70, of Barnhill Park, Letterkenny.
Mr Quigley underwent two criminal trials on indecent assault charges, but in both cases, the juries were unable to reach verdicts.
Ms Doherty went to the High Court, and in 2011, Mr Justice Sean Ryan awarded her €400,000 after finding she was abused.
Mr Quigley lost a Supreme Court appeal against that award.
The Quigleys argued that ownership of the family home was transferred in 2000 to get a loan for a home extension, and the second property was transferred in 1998 to get future planning permission on the land.
However, the court opf appeal ruled that Ms Doherty's allegations existed in fact before those dates, ansd the inference could be drawn that the properties were transferred to defeat the claim of a future creditor.