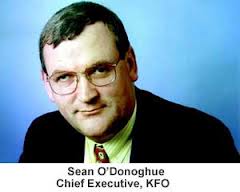 KFO Chief Executive Sean O'Donoghue says the issue of huge supertrawlers fishing off the Donegal coast was not raised during this week's meeting of the EU fisheries council.
Mr O'Donoghue acknowledges that there is concern, but says the meeting this week was discussing quota changes, and these vessels are bound by quotas like everyone else.
He says this is predominantly a control issue.....