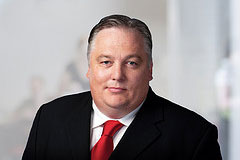 Councillor Frank McBrearty Junior today failed to gather enough support in his attempt to be appointed the new Chairperson of the Joint Policing Committee.
He argued that with his experience to date, he and others feel that he was worthy of the position.
But at a meeting in Lifford today Sinn Fein's Gerry McMonagle was appointed chair with Niamh Kennedy appointed vice chair.
Councillor John O'Donnell, who didn't attend the meeting, will also sit on the committee despite the wishes of Frank McBrearty Junior
He says the people of Donegal have been failed......