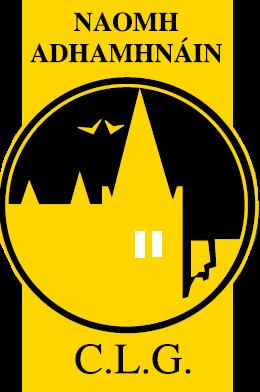 St Eunan's have announced David McGinley as their new manager for 2016.
David who is a six time championship winner with the Cathedral Town club takes over from Maxi Curran.
St Eunan's confirmed McGinley's appointment in a statement released this evening.
"C.L.G. Naomh Adhamhnáin are delighted to announce David McGinley as the new Senior Football Team manager for 2016. 
A lifelong member of the Club , David has been on numerous County Championship winning teams for St. Eunan's at both underage and adult level as well as representing Donegal at underage level and London at senior intercounty level. 
David has been on six St. Eunan's Senior County Title winning teams, in 1997, 2001, 2007, 2008, 2009 and 2012.  David also brings extensive coaching experience to the table, having successfully managed teams at underage, colleges and senior adult level.  We wish David every success in his new role.    
St. Eunan's G.A.A. Club would also like to sincerely thank outgoing team manager Maxi Curran for his magnificent contribution to the club in the last two years where he guided us the County Championship in 2014 before narrowly missing out in the Final of 2015.  The club would like to wish Maxi all the very best for the future."