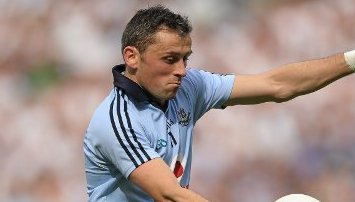 Alan Brogan has announced his retirement from inter county football.
The three time All Ireland winner has given particular thanks to his former managers Tommy Lyons, Pillar Caffrey and Pat Gilroy along with present boss Jim Gavin saying their commitment to the Dublin cause was an inspiration to him and his teammates over the years.
Brogan has wished Gavin and his former team-mate's good luck for next year as they go out to defend their All Ireland title.
Meanwhile
Former Kerry forward Declan O'Sullivan has announced his retirement from the club game.
The South Kerry player made the announcement after his knee surgery this morning.