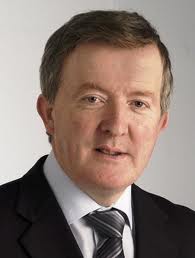 The High Court is due to begin hearing an application today for an injunction to stop Fine Gael from ratifying its election candidates for Sligo/Leitrim. The constituency also includes part of South Donegal.
It's part of a legal action brought by Deputy John Perry who believes there were serious and substantial irregularities in the selection convention, and argue that the outcome of the October convention was fundamentally flawed .
The Fine Gael TD lost out on a place on the ticket for next year's election, but he believes there were a number of irregularities that spoiled the final vote, including the alleged recording of votes for absent members and the non-recording of votes from members who were there.
The High Court has set aside three days this week to hear his application for an injunction restraining the party from ratifying the successful candidates, pending the outcome of a full action to try and force Fine Gael to hold another convention.
A number of witnesses, including voting and election experts, are due to called.