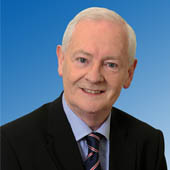 It's been confirmed that farmers in Donegal are to receive over 6 million euro in AEOS payments, the second highest payment in the country.
The scheme is designed to help protect wildlife habitats, endangered species and the broader rural environment in Donegal and underpin the production of quality food in an environmentally friendly manner.
Nationally, more than €45 million will be paid out to farmers across Ireland before Christmas. This will bring the total paid out on AEOS for the year to in excess of €75 million.
Donegal Deputy Dinny McGinley says the payment is important, particularly in the run up to Christmas: