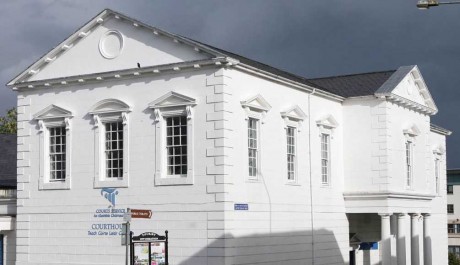 An inquest on the first road death of 2015 has been adjourned pending a criminal investigation.
The inquiry was into the death of 34-year-old Sheena Stewart, a pedestrian from Gort Na Greine, Mountain Top, Letterkenny, who died in a traffic accident on January 1st in Ballyshannon.
Sheena Stewart's father Jim Stewart gave evidence of identifying his daughter when he saw her in the morgue at Letterkenny General Hospital.
Sgt Gerry Mullaney told the Letterkenny inquest that he was on duty at Ballyshannon Garda station when he was called to Main Street where he found Sheena Stewart, a pedestrian, dead on the roadside.
Coroner Dr Dennis McCauley said death was due to multiple injuries from the evidence given so far.
He said: "We have been asked to adjourn the inquest pending the outcome of a criminal investigation."
He said a date for the resumed inquest would be fixed later and the family would be notified.
The coroner noted the first anniversary of the death was approaching and he offered his condolences to the family.
Supt Michael Finan also offered condolences on behalf of the Gardai.