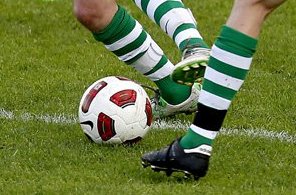 Gerry Gill has returned to his former club in the Ulster Senior League, Cockhill Celtic.
The Greencastle midfielder has opted to leave his hometown club and step up once again to intermediate football, where he enjoyed league and cup success with Cockhill.
The move will be a blow to Diarmaid O'Brien's Inishowen team who are looking to defend the Oscar Traynor Trophy they won last year.
Gill could feature in Sunday's game against Swilly Rovers in Ramelton.