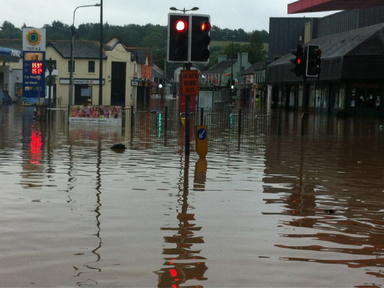 The Government has announced that businesses who couldn't get insurance and who have been affected by Storm Desmond are to get emergency payments of up to 5 thousand euro.
The 5 million euro fund is to be administered by the Red Cross.
The money - which can be for un-vouched expenses - will be made available almost immediately and be in bank accounts before Christmas.
A second allocation - which must be vouched - will be available in the New Year.
Donegal Government Deputy Dinny McGinley says this is some good news for businesses in Donegal affected by the storm: