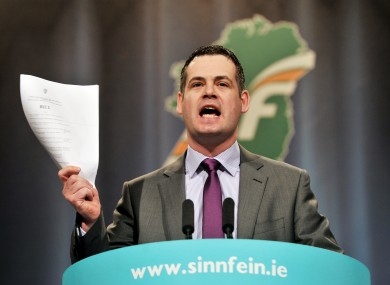 Donegal Deputy Pearse Doherty says he will not be putting his name to the Banking Inquiry's final report.
It means two of the inquiry's 11 members are now refusing to sign the document.
Inquiry members are today meeting for a third successive day, with only the executive summary and recommendations left to agree on.
The final report is to be checked by a legal expert tomorrow before it's forwarded to interested parties on Tuesday.
But Pearse Doherty explains why his name won't be on it: