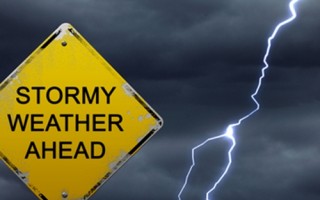 The National Co-ordination Group for Severe Weather Emergencies will meet this afternoon after Met Eireann upgraded its weather warning to the highest level - Red- as 'Storm Desmond' prepares to hit.
Connacht, Donegal, Kerry and Clare will be hit by more than 70 millimetres of rain overnight and into tomorrow.
Even greater amounts are expected on higher ground.
The group met yesterday and will meet again later today to assess the current weather forecast and flood threats.
Meanwhile in a statement Donegal County Council said:
Members of the public are being asked to exercise caution particularly in areas susceptible to flooding, to take extra care on the roads and to allow more time for journeys.
The Council is continually monitoring conditions and will respond to emergency call outs as required.
The Council can be contacted on 074 91 53900 and in the event of an out of hours emergency you can contact the Council's Road Service on 074 91 72288. 
Siobhan Ryan from Met Eireann is urging people to take the Red warning seriously: