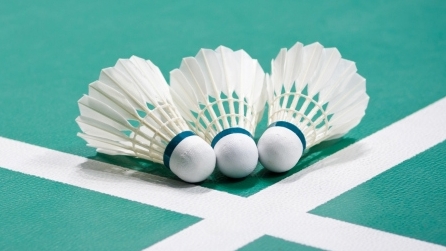 At the 2015 Carlton Irish Open in Baldoyle Badminton Centre today there was disappointment for the Magee's today as Chloe, Sam, Joshua,and niece Rachael Darragh were all Defeated.
Chloe Magee, lost out to Natalia Koch Rohde from Norway in the women's singles.
Chloe won the first set 21-19, only to lose the second, 22-20 and the third, 21-17 with the match lasting just over an hour.
In the morning, Chloe and Sam were in mixed doubles action, they took the opening set 21-9 against Robin Tabelling and Samantha Barning ,but the Dutch pair took the took victory winning the 2nd and 3rd set's, 21-17, 21-13.
There was also disappointment in the mixed doubles for Joshua Magee and Rachael Darragh, who were beaten by Poland's Robert Mateusiak and Nadiezda Zieba 21-7-21-8. Sadly the Tournament is at an end for the Donegal family who combined have had another successful year.