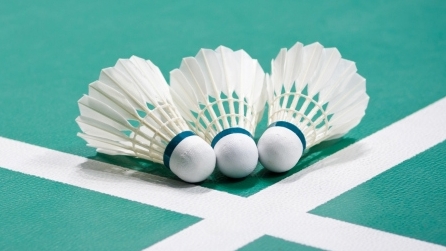 The 2015 Carlton Irish Open got underway yesterday in the Baldoyle Badminton Centre and while there were high hopes of Irish success only Donegal's Rachael Darragh advanced to the main draw in the women's singles.
There was an air of quiet confidence in the hall that Joshua Magee, Jonathan Dolan and Nhat Nguyen (pictured) would come through men's singles qualification but it proved a tough day's work for all three with only Nguyen, winner of the recent Portuguese junior international, getting to the final round of matches.
Darragh was top seed for a reduced women's singles qualification field and, availing of a bye in the opening round, the Raphoe native wasted little time booking her main draw spot with a 21-12 21-11 win over England's Evie Burbidge.
Darragh's reward is a first round match against number two seed Linda Zetchiri in the tougher side of the women's singles draw.
Joshua Magee had an under par day in his opening qualification match loosing to Scotland's Ben Torrance in two games.