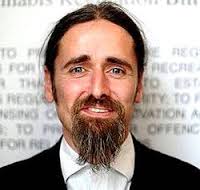 There are calls for the Department of the Marine to monitor much more closely so called 'Super Trawlers' fishing in Irish Waters.
Donegal fishermen reacted angrely to news that super trawlers where fishing off the Donegal coast in waters locals are banned from fishing.
MEP Luke Flannagan is calling for a number of measures to be introduced to monitor the trawlers.
He points out that Ireland gave away its fishing rights in 1974 and has accused the Irish Department of the Marine is not doing its job.
He claims the Super Trawlers are fishing in Ireland's so called Exclusive Zone, and are not monitored.
He says the Department of the Marine should put observers on board the Super Trawlers.
Currently it is up to the 'flag' nation to supply observers.
Mr Flannagan wants Super Trawlers to dock at an Irish port for inspection before they leave for their landing port and he wants the government to send inspectors to the Super Trawlers landing port to inspect the catch as it is landed.
He says the operators will break the rules and this has been proven as the Irish courts have already handed out large fines in two cases.