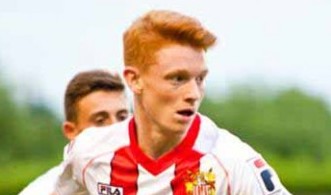 Two Donegal players returned from injury on Tuesday night for their clubs in England's League Two.
Lettermacaward's Carl Mc Hugh returned from a recent groin injury to start in Plymouth's 1-1 draw with Leyton Orient, a result which keeps Argyle top of the table.
Meanwhile Stevenage picked up their first win on the road this season beating Bristol Rovers.
Letterkenny's Dale Gorman was a late Stevenage substitute in the 2-1 victory at the Memorial Stadium.
Gorman had missed three months of action due to a back problem.