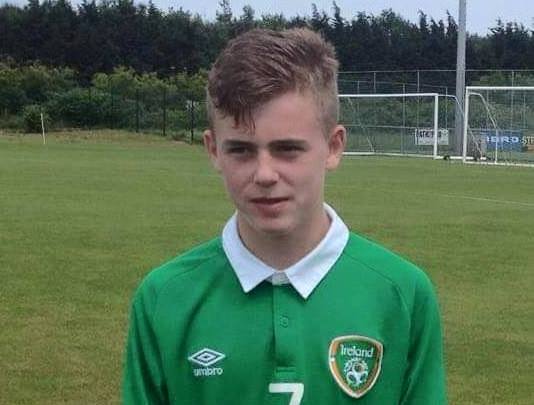 Gweedore Celtic's Marc Walsh was capped for Ireland last night in Blackrock, Co Louth.
The Donegal lad came on as a second half substitute in the Republic of Ireland's under 15 2-1 defeat at the hands of Poland.
On a crisp night both sides produced impressive performances and the Irish were certainly unlucky not to get at least a share of the spoils.
Ireland went ahead in the 12th minute when Sean Brennan turned home a low cross from livewire wide-man Callum Thompson.
The home side they conceded an equaliser in the 19th minute when Oskar Nowak found the net with a shot from distance.
In the 51st minute the Poles extended their lead after a low corner was fired in and Pawel Zuk smashed home from ten yards out.
The sides will meet again on Thursday afternoon at the same venue.