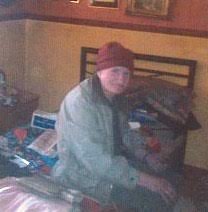 The volunteer foot search resumed today for missing Derry man John Concannon. 
Mr. Concannon has been missing two weeks yesterday.
The volunteers, which included friends and family members focused primarily on the Donegal/ Derry border in areas surrounding Bridgend and Burnfoot.
Family members are continuing to appeal to anyone who would like to assist them in their search to get in touch with them.
A Facebook page has been set up  'Foot search for John Concannon and the link can be found here:
https://www.facebook.com/events/1625246831071284/