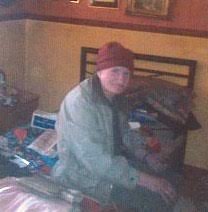 The search for missing Derry man John Concannon is continuing today with the main focus of the search in the Burt area in Donegal.
Mr. Concannon has been missing for almost two weeks now.
Family members believe because Mr Concannon suffers from dementia, he could have went back to his mother's birthplace in Burt and the last sighting of him was getting off a bus in the direction of Donegal.
John's brother Micheal Concannon is appealing for more volunteers to help in the search: