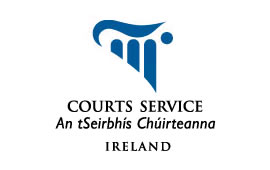 The President of the District Court says "inaccurate, unbalanced and incomplete reporting of a statistical trend is a disservice to public interest".
Her comments come after the Courts Service came out last month to defend the rate of drink-driving convictions.
Last month, figures to Independent TD Tommy Broughan from the Department of Justice showed only 40pc of drink-driving cases between Jan 2013 and May of this year resulted in convictions. The figure given for Donegal was 35%.
Deputy Broughan described the figures as unacceptable , particularly when compared with other jurisdictions like the UK, where the conviction rate is 97pc and the Road Safety Authority said it was concerned and disappointed with the low rate.
However, the Courts Service refuted the figures, and found the rate here was in fact almost 90pc. It said the reporting of the lower rate was based on cases that hadn t been finalised yet.
Today, The President of the District Court said "inaccurate, incorrect, unbalanced and incomplete reports of a statistical trend in a particular category of cases, is both a disservice to public interest and to public debate.
Her Honour Judge Rosemary Horgan was speaking at the retirement of Judge William Early, who is stepping down after 22 years on the bench.