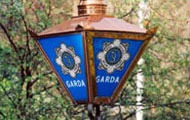 Gardai in Donegal are advising the owners of track machines to make sure they are stored in a secure area.
The warning comes following the theft of a number of machines in Tyrone and Northern Ireland and it is thought criminals could start targeting premises in the county.
Gardai are advising owners of Hitachi machinery in particular to take extra precautions when storing machinery.
They say with the uplift in construction theft will also be on the increase.
People are advised to consider installing 'kill switches' tracking devices, & covert marking to aid recovery and / or when possible park them in a secure compound.
Gardai are also warning to always bear in mind if you purchase stolen items you have no title to ownership and you could be open to being prosecuted for handling stolen property and also you are feeding into criminal activity.
People are urged to contact Gardai immediately if they notice anything suspicious in their area.