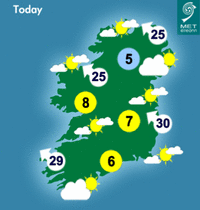 Malin Head has been subject to 6% more rainfall today compared with 50 years ago according to a new report.
The Irish Independent reports that the number of rainy days are also on the rise -  up to 242 days, from 232.
However, daily temperatures are also up from 0.8 degrees to 10.1 degrees.
The report also states that Malin Head gets on average just 3.5 hours of sunshine a day.