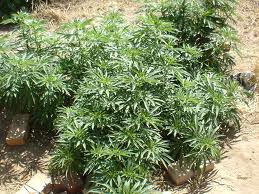 A man who was caught trying to bring cannabis into Derry Court House has received a suspended sentence.
Aaron Millar (22) of 12, Barnewall Place in Derry admitted two charges of possessing cannabis and cannabis resin on April 9 this year.
The court was told that police were told by security staff at the courthouse that a man had been stopped and searched on his way into the building.
The security staff said they found a tin containing cannabis in his back pack and when it was found the man ran off. The tin contained 46 grammes of cannabis valued at £230.
On May 21 Millar was being question about another matter when he asked police 'why are you questioning me about a wee bit of cannabis when I brought a whole lot more into court?'
He told police that the amount in the tin would have been two weeks supply and he said on the day in question he had been to see his psychologist and wanted to tell his solicitor how he had got on.
Defence solicitor Mr. Michael Magee said his client had been taking 'a huge amount' of cannabis at the time but was since making progress.
He said the cannabis intake was causing him massive damage and the solicitor said that anyone trying to bring drugs into the courthouse 'sums him up.'
Mr. Magee said Millar was now receiving counselling. Millar was given a 4 month prison sentence suspended for two years.