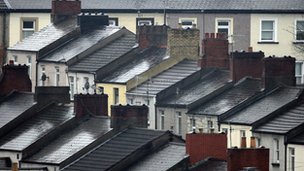 New figures show there are now 159 properties lying vacant for social housing in Donegal.
The properties are located across the county and many need to be refurbished to bring them up to a livable standard.
According to local authorities, there are over 3 thousand social houses lying idle across Ireland, amid reports the situation is at crisis level.
Councillor Michael Cholm Mac Giolla Easbuig says it's a disgrace that investment is not being granted to refurbish them: