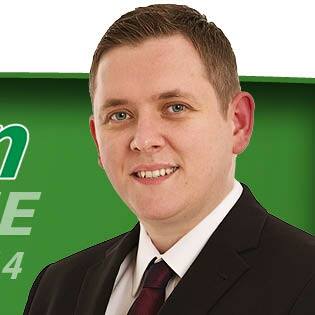 Sinn Fein Councillor Gary Doherty has been selected to run as a third candidate for the party in the upcoming General Election.
The selection took place at the party's 'Super Sunday' selection convention in the Villa Rose Hotel in Ballybofey a short time ago.
The convention was chaired by Sinn Féin Assembly Candidate for West Tyrone Grace McDermott and included a number of guest speakers including Sinn Féin MEP Martina Anderson.
Councillor Doherty will now contest the General Election alongside Donegal Deputies Pearse Doherty and Padraig Mac Lochlainn for Donegal.
Speaking after the event, Councillor Doherty said the campaign will now begin in earnest: