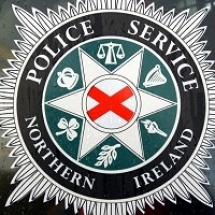 Three teenagers have been arrested on suspicion of a number of offences linked to car theft in Derry.
The trio were detained after Strand Road Local Policing Team responded to reports of suspicious and unusual activity from the public.
At around 7.25am yesterday morning a resident in Rossnagalliagh (Ross Na Gally Ya) area of Derry reported his car, a yellow Citreon DS3, had been stolen from outside his address at some point during the night.
Around two hours later officers received a report that an abandoned car was blocking the driveway of a family home in Ballynagard Crescent.
It was noted that the vehicle description matched that of the stolen car.
While responding to the report the Local Policing Team were made aware of another call describing a suspicious vehicle with a number of males on board being driven in the same area.
The crew stopped the vehicle and, during a search of the teenaged occupants, officers recovered a set of Citreon keys.
The three males, two aged 15 and a 14 year old, were subsequently arrested on suspicion of 'taking and driving away', and a number of driving offences."
Police say the case highlights the importance of local people making reporting suspicious activity in their area.