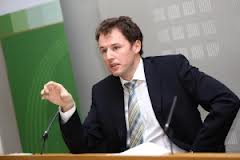 Donegal Deputy Charlie McConalogue says new measures being introduced by Bank of Ireland for in-branch banking pose potential security risks for older people.
Bank of Ireland says customers won't be able to withdraw less than 700 or lodge less than 3,000 at the counter in some of its outlets from the middle of November.
Customers will have to use ATM's or electronic banking instead.
Deputy McConalogue says banking services in rural Donegal have already been curtailed with closures and this latest measure will prove even more difficult for elderly people in the county: