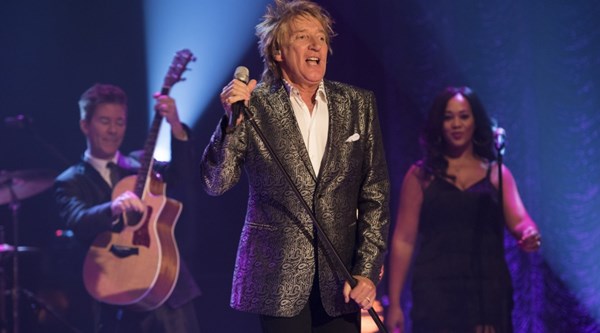 Singer Rod Stewart has spoken of his passion for model rail – and revealed that many high-profile musicians share his hobby.
The rock star, whose latest album Another Country is at number two in the charts, has taken part in train "sessions" with the likes of Jools Holland, Phil Collins, Neil Young, Roger Daltrey and Frank Sinatra Jr.
He described his own elaborate set-up as a "very, very noisy" series of tracks that can accommodate 13 computerised model trains at once.
He told BBC Radio 5 Live: "I have my computer man come in and there's the two of us that will let the trains run through all the buildings and the valleys and the bridges and the minefields.
He added: "It's great. It's a wonderful, wonderful hobby. I don't know why people laugh at it."
Rod said his wife Penny Lancaster is "100% behind" his love of trains, but added that he sometimes needs to cut his model rail activities short.
He said: "She sometimes does call up on the intercom and say: 'Darling, you've been up there seven hours, your children are home from school.'
"Seven hours can fly by like 20 minutes."
"I'm in a world of my own and forget about everything – I love it."