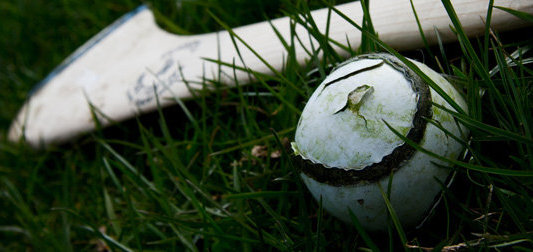 The GAA has confirmed the Champions 15 award winners for the 2015 Ring, Rackard and Meagher hurling championships. These awards will be presented at Friday night's GAA GPA All-Stars banquet at the Convention Centre, Dublin and once again the North West is well represented.
Among the Nicky Rackard recipients are Donegal duo Jamesie Donnelly and Ronan Mc Dermott, and Tyrone pair Damien Casey and Dermot Begley.
Donegal and Tyrone lost at the semi final stage to Armagh and eventual winners Roscommon.
Derry lost out to Kerry in the Christy Ring Final and three of the oak leaf players have been selected.
Sean McCullagh, Ruairi Convery and Conor Quinn will receive Champion 15 awards.
Meanwhile, Lory Meagher champions Fermanagh have five players honoured - Daniel Teague, David Teague, Declan McGarry, Ciaran Corrigan, and John Duffy.
Nicky Rackard Champion 15
Fingal Eoin O'Connor
Longford Joe O'Brien
Louth Shane Callan
Monaghan Stephen Lambe
Donegal Jamesie Donnelly
Donegal Ronan McDermott
Tyrone Damian Casey
Tyrone Dermot Begley
Armagh Cahal Carvill
Armagh Kieran McKernan
Armagh Connor Devlin
Roscommon Micheál Kelly
Roscommon Liam Kilcline
Roscommon Ronan O'Meara
Roscommon Peter Kellehan
Christy Ring Champion 15
Wicklow Billy Cuddihy
Meath Keith Keoghan
London Martin Ryan
Mayo Kenny Feeney
Kildare Bernard Deay
Kildare Gerry Keegan
Down Danny Toner
Down Fintan Conway
Derry Sean McCullagh
Derry Ruairi Convery
Derry Conor Quinn
Kerry Shane Nolan
Kerry John Egan
Kerry Pa Kelly
Kerry Keith Carmody
Lory Meagher Champion 15
Leitrim Paul Earley
Leitrim Clement Cunniffe
Lancashire James O'Shaugnessy
Lancashire Liam Knocker
Warwickshire Shane Conlon
Warwickshire Michael Cremin
Sligo Keith Raymond
Sligo Jamie Kenny
Sligo Gerard O'Kelly-Lynch
Sligo Gary Cadden
Fermanagh Daniel Teague
Fermanagh David Teague
Fermanagh Declan McGarry
Fermanagh Ciaran Corrigan
Fermanagh John Duffy