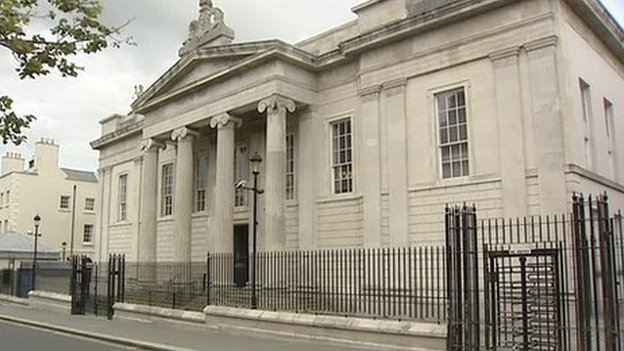 A 34-year-old Derry man has appeared in court accused with possessing drugs with a street value of £5,000 with intent to supply.
Darren Deeney of Lenamore Park in the city appeared before Derry Magistrates Court charged with possession of cocaine and cannabis with intent to supply, possession of criminal property and obstruction.
The alleged offences are said to have taken place on October 31, 2015.
The court heard that police raided the house at 9.10am. Deeney was in bed on the third floor of the house with his two-year-old daughter.
His other three children were also at home.
When Deeney emerged from the bedroom, police said they noticed a white powder residue around his nose.
The court was told police believed Deeney flushed the SIM card of his phone down the toilet but recovered some information from his phone that they believe indicates drug-related activity.
Police located cocaine they valued at £4,500 and cannabis worth £500 in the house and also found in excess of £2,500 cash in the home.
Deeney told police the drugs were for his own use and that he had a cocaine habit where he would take '30 lines' a night.
He said buying in bulk was cheaper for his addiction.
Deeney was refused bail and will appear before the court again on November 26. An order for police to detain the cash recovered was granted for three months.