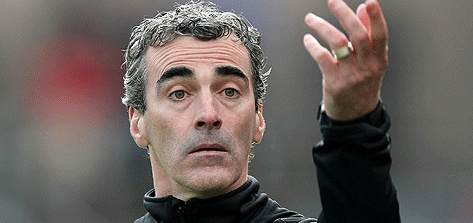 Jim McGuinness says he followed  protocol when changing his backroom team in late 2013.
Donegal's senior football team manager Rory Gallagher who was assistant to the Glenties man for the first three years of his term issued a statement on Sunday in response to comments made by McGuinness following the publication this week of his book "Until Victory Always."
Gallagher said that he is not interested in commenting on what he terms are the " inaccuracies in the book" while he is involved with the current Donegal senior football team.
But "I am comfortable in the knowledge that Donegal County Board officers are aware of the true circumstances of my departure."
Speaking on Monday evening's Matt Cooper Show on Today FM, Jim said he informed the correct people and followed the appropiate steps...