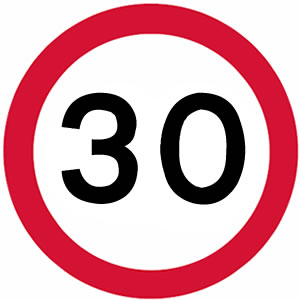 The county's Road Safety Officer says reduced speed limits for housing estates are long over due and are a step in the right direction.
Six estates in each of the five Municipal Districts have been designated for a pilot programme, which will see new 30 kph speed limits put in place.
But The AA says this is unlikely to be effective unless other safety measures are not put in place.
Road Safety Officer Brian O'Donnell says he is open to more safety features: